"The golden rule is that there are no golden rules." –George Bernard Shaw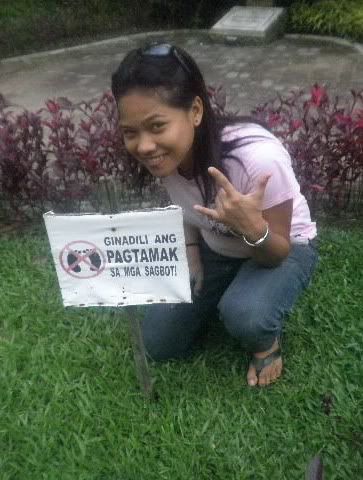 My chums from different groups of will always label me as Antisocial. Am I? I don't think so. I am actually SOCIABLE. hahahaha ;D I follow rules but I don't like the idea of having rules to be followed.
"If you obey all the rules, you miss all the fun" –Katharine Hepburn
Sometimes we need to break a rule regardless of its degree of complexity. Don't be afraid to break the rules, sometimes. Try it. It will be fun. Hahaha! ;D
"You are remembered for the rules you break." –Douglas MacArthur
Life is boring if you don't commit mistake. We learn something in every misdemeanor that we performed.
Elbert Hubbard says, "The greatest mistake you can make in life is to continually fear you will make one."
Thus, I love to break rules Babe! LOL.