Boom!

Good News for YOU!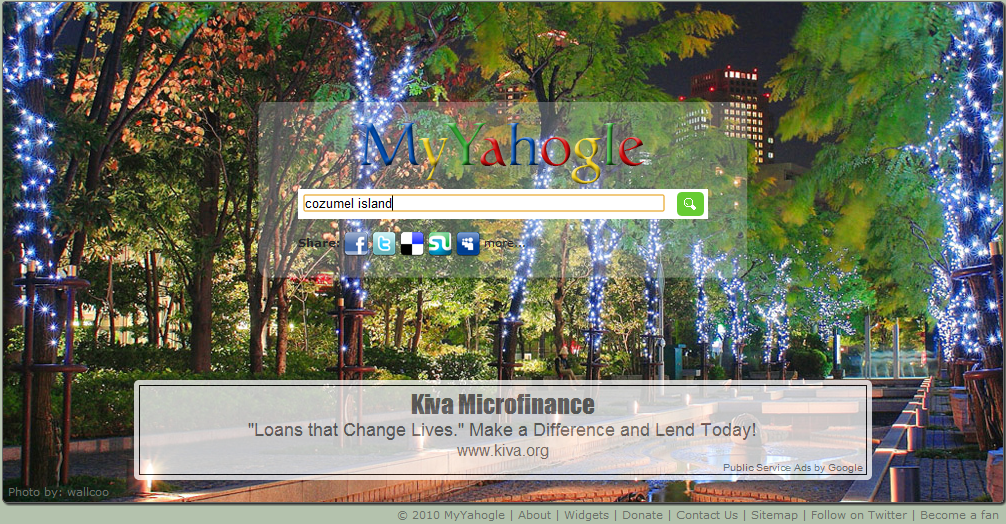 If you love to surf the net (just like me) and using Yahoo! & Google for searching/researching certain topics, I think

you'll be interested

with this website.
A 2 in 1 search engine called MyYahogle
All you have to do is do the same thing.
Key in the keywords you want to know more about
and click the Enter key
Ola! You have two frames in 1 website window.
So, why am I sharing this?
If you are an article writer, you can use this.
If you have loads of homework with a lot of research to do, you can finish it.
If you want to compare the two search engine result, you can do it.
It consumes lesser time and effort.
I LOVE TO SHARE GOOD NEWS. ^_^